The Future of Vinyl - Dave Barcroft - Rock Vinyl Revival
Great Information On The Future of Vinyl
Dave talks in the video about the King Crimson album – In the Court of the Crimson King
Get your own copy of Rock Vinyl Revivals review after reading the latest insights.
First some interesting insights into the current market.
Sales of physical music  products in 2019
      Demand for albums on vinyl & cassette formats continues to grow.
Growth continues for vinyl – 4.3m LPs sold, the biggest total this century and sales up for a 12th  consecutive year
Liam Gallagher's Why Me? Why Not -was the biggest seller selling over 29,000 copies.
Cassette tapes – over 80,000 sold, the largest amount in 15 years- (although they only account for just 0.1% of overall recorded music consumption.)
Overall sales in 2019
Downloads/streaming = 80%
Vinyl albums = 19.9%
Cassette Tapes = 0.1 %
Album Equivalent Sales up by 13% since start of decade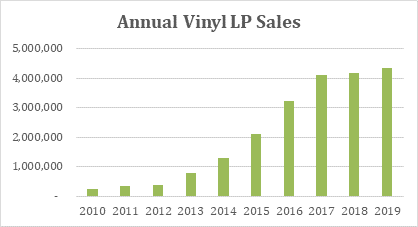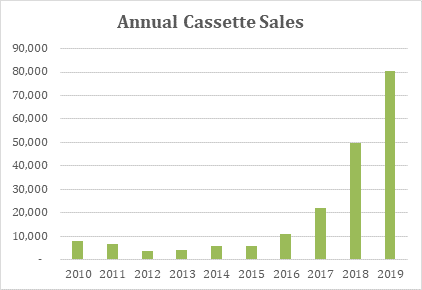 Initiatives like National Album Day and Record Store Day help the independent sector to ensure its place at the cutting edge of music.
     Summary of the decade: 2010 – 2019
The physical format remains remarkably resilient and still accounts for a fifth of music consumption.
Vinyl and cassettes have rebounded with both registering a 2,000 per cent rise since their low points in 2007 and 2012 respectively.
Video Interview – King Crimson
In the video interview Dave referred to the album – In the Court of the Crimson King
You can download the review and history below